Your mission, should you decide to accept it
---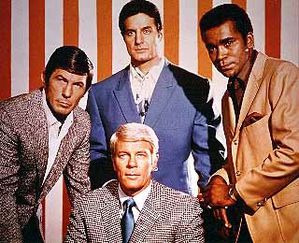 My internship presents diverse missions allowing the agency to run more efficiently.
First of all, I have to prepare a countable document where are stored the operations of the day. It permits to have permanently a look on the activities and attest the conformity of the information registered. By this way, P.I.D. limits the risk of irregularity. Indeed, all the actions made by the agency are followed 4 times per year by a dedicated office in charge of the legal questions. If something looks suspect, the RM is contacted to justify his operation and can be sanctioned. As in many banks, the criminal responsibility of the employee is hired.
I am also in charge of receipting the mail, dispatch it between the RM, select the checks and verify the signatures with a dedicated application. This is in addition to the need for corporate compliance.
Among the mail, there are requests of the customers for money transfer. In respect of a security process, I have to call them to confirm the amount of the transfer, the name of the beneficiary and the origin of the funds. It is an opportunity to understand, by asking him how he wants to manage his money, his needs and so better respond to it. Especially in the banking sector, a solid relationship of trust remains the key to success. Indeed, contrary to what I thought, clients do not show disturbed by our calls. I once had to call back a customer three times for a fax that was difficult to read and not once did he was aggressive towards me. Indeed, the agency's clients regard their officers as true financial partners and not as a simple service.However, PID being an agency with an international vocation, I noticed that the reception given to the advisor was not always the same following the nationality of the customer. Indeed, the English show much more grateful for a service provided (thanks by mail or telephone) that the French who remains indifferent.
Regarding autonomy, I would say, as each MR, we remain free in the goals imposed. Everyone can organize their tasks during the day while participating in the operation of the administrative agency. Through meetings held on Tuesday and Friday, the agency reviews the achievements and the aims to reach and the RM share their expectations with their manager. Everyone can so submit ideas for a better functioning of the service and clarify the problems encountered. Indeed, the main priority in a team remains the transparency by the communication between everyone. These elements contribute to generate an harmony inside P.I.D. where the manager never hesitates to congratulate the efforts made. By this approach, the conflicts are defused and there is no tension between the RM.