Ladies'n'Gentlemen, please let me introduce...

---
...the place where I will do my two months internship before my trip in Berlin, the HSBC, in Nanterre-Paris.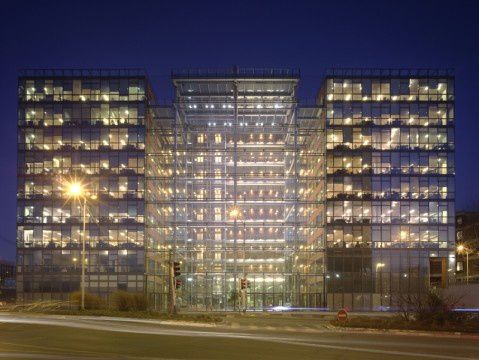 The Crystal Building, entirely dedicated to the activity of the group in Nanterre.
"Money for nothin' and your chicks for free"

The group HSBC (for Hong Kong and Shangaï Banking Corporation) is born in 1865, created by the Scottish Thomas Sutherland. Its first vocation was to finance the trade between Europe, India and China. Pioneer in modern banking, the group begins it story in Hong Kong and, only one month later, moved to Shangaï. Despite the fact it priority remains the Asian zone, HSBC is also present in Europe and in the United States. Indeed the goal has always been to growth and become an international group, present all around the world.

A policy of expansion

1866 – Arrival in Japan
1886 – First bank present in Thailand
1959 – Acquisition of the Mercantile Bank and of the British Bank of the Middle East
1980 – Acquisition of the Marine Midland in U.S.A.
1980 – Creation of the Hong Kong Bank of Australia
1991 – Initial Public Offering (IPO) in Hong Kong and in London
1992 – Acquisition of the Midland Bank in Great Britain
1997 – Implantation in Argentina and in Brazil
2002 – Acquisition of Bital (1400 new agents)
2003 – Acquisition of Household (1300 new agents, 45 states, 53 millions of customers)
2010 – Transfer of the CEO's office in Hong Kong, currently the most dynamic market place

HSBC Today

87 States
80 000 implantations
44,4Md€ of turnover
10,7Md€ of net banking income
3 keywords: "Open, Connected, Dependable"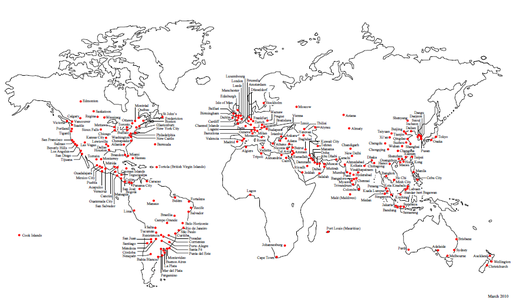 The A-Team and I
My internship takes place in a special service of the group, only located in Paris: the P.I.D. for Premier International Direct. To understand how the company works in Paris, you may imagine a building divided in many floors where each corresponds to a particular service. All the services offer a specific answer to the consumer, based on his social status, his needs or his desire to invest in markets. HSBC is so structured in three part:
·HSBC (everybody)
·HSBC Advance (for the owners of Visa Premier/Gold Mastercard with a financial wealth > 40K€)
·HSBC Premier, my service (for the consumers with 4500€/month for incomes, a total wealth > 1M€ or a financial wealth > 150K€)

My service "HSBC Premier" also called "P.I.D.", counts 5 RM (Relationship Managers) and one Head Manager. They advise about 3500 customers all around the world, wishing to manage their accounts remotely. Indeed, P.I.D. is a "virtual" agency. It is so easier for her to be present everywhere, anytime to better serve the customers travelling and/or have much money to manage.