---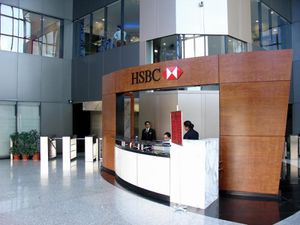 I had an appointment at 9am with my tutor Monday, January 17 at the HSBC building at Nanterre. After having expressed my arrival at the reception, I am invited to join the second floor where is localised the PID office.
Up-there, I meet with one of the RM who taught me that my supervisor does not work on Monday. 9am to 30, the agency comes to life, I encounter the sales assistant that presents me my workstation and two other RM. This first day is so dedicated on setting up my tools, the creation of computer ID (username) and of my badge to circulate freely in the building. All these elements contributes to the feeling I really belong to the group HSBC, as an employee rather than as trainee.
The next morning I meet my tutor, Head of Premier International. With him, I define the objectives of the internship. The sales assistant takes his stint to train me on the work of the agency, financial products offered to customers, profile customers and advise them how to best meet their expectations. I am also informed on the administrative running of the agency that is to say, the daily tasks needed to be done to ensure proper operation. Indeed, the RM are not always present. Some of them work Monday through Friday when other people work Tuesday through Saturday. This reflects the need to be available throughout the week to treat clients mail and answer telephone calls, in order to « KYC »: Know Your Customer.